White and black screenprinted t-shirts.
SASM (Section Audio / Sezione Musicale), a new collaboration project by Douglas J McCarthy (Nitzer Ebb) and Robi Insinna. Under that banner, their collective interest shows the depth of knowledge and interest in the underground. Artwork and design by Robi Insinna.

Size: M, L, XL.
EXTRA SASM PUNK T-SHIRTS

White screenprinted used and abused t-shirts. Edition of 5.

IND028-W-P1
IND028-W-P2
IND028-W-P3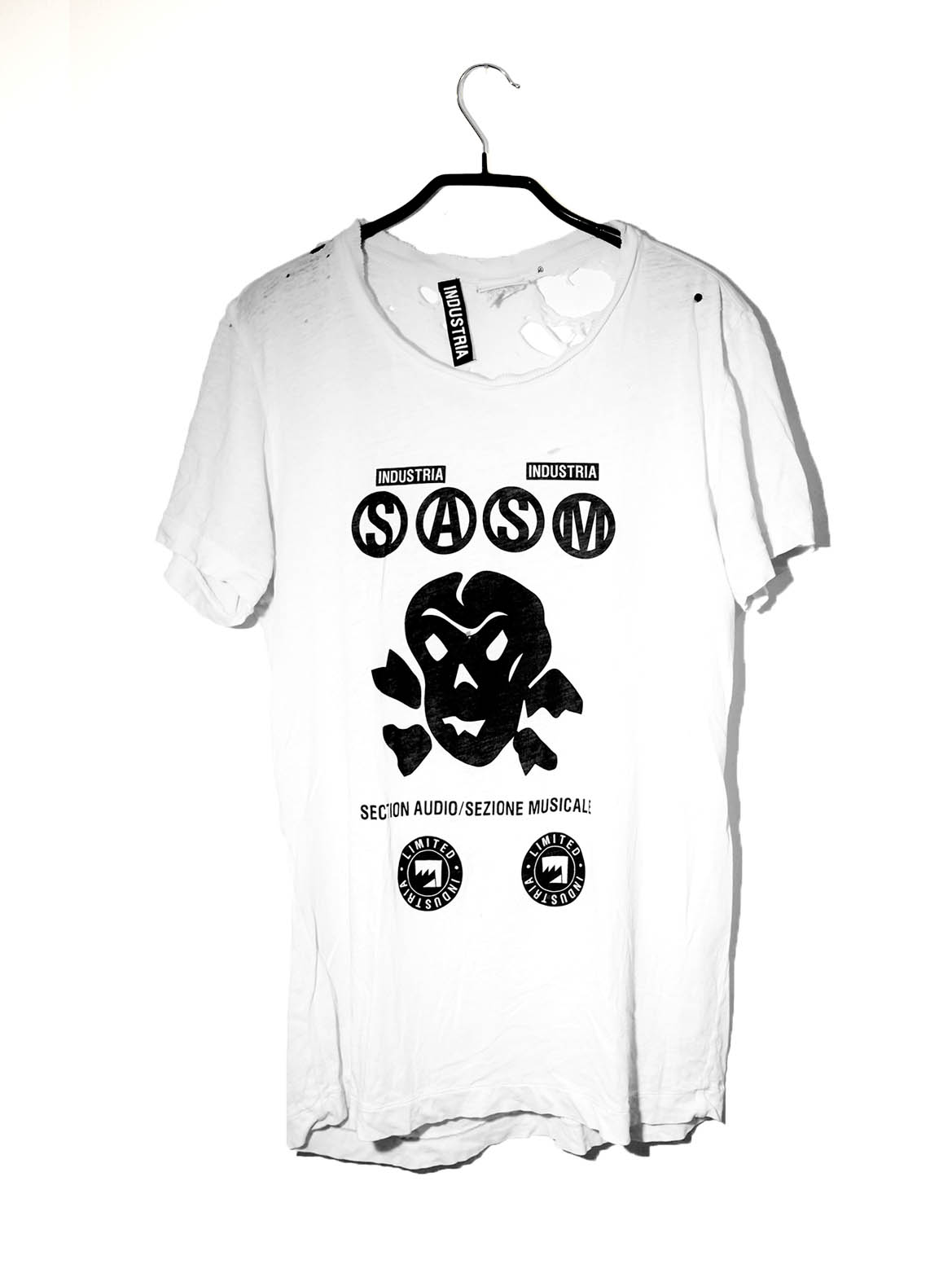 IND028-W-P4
IND028-W-P3